Sonora Pass Vacations
HOME
Lodging and Camping
Recreation Areas
Outdoor Recreation
Sightseeing:
Events
Services
Winter Activities
Local Artists
Brad Burns
Brad Burns is a Twain Harte artist. His paintings depict scenes from Pinecrest to Sonora Pass. He has reasonably priced Giclee prints framed and ready for sale.
Website: Brad Burns, American Artist
Barbara Conley
Barbara Conley does most of her art in acrylics, although she sometimes paints in oil and watercolor. Among her paintings are Pinecrest Lake, Soulsbyville, and many barn and mountain scenes. Her art can be viewed at the Petroglyphe Gallery in Mokelumne Hill.
Website: Barbara Conley
Lorna Hunt
Lorna Hunt enjoys plein air painting, immersing herself in the great outdoors. Her oil landscapes include scenes of Pinecrest Lake, the Sierra, and the foothills. She is a member of the Mother Lode Art Association. Her work can be seen at the Aloft Art Gallery in Sonora.
Website: Lorna Hunt
Doris Olsen
Many of Doris Olsen's watercolors hang in private collections across the United States and in Europe. Her California landscapes include pictures of Sonora, the Clavey River, and Pinecrest Lake.
Website: Doris Olsen
Rhett Regina Owings
Rhett Regina Owings' art has been shown in galleries from Pacific Grove to Sonora and Murphys. She paints landscapes, still lifes, and wildlife using oils, acrylics, pastels, and watercolors. Among her work you will find oil paintings of Kennedy Meadows, Strawberry, Pinecrest, and Sonora Pass.
Website: The Art of Rhett Regina Owings
Michael J. Severin
Michael J. Severin paints oil landscapes, seascapes, still life, and town and city scenes. Among his paintings are scenes of Sonora Pass, Pinecrest, the Stanislaus River, Kennedy Meadows, Leavitt Meadow, Bell Meadows, and Relief Creek. His work appears in the Aloft Gallery in Sonora and the Beaux Chevaux Gallery in Murphys.
Website: Michael Severin Fine Art
Monika Stattner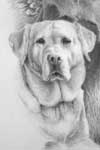 Monika's skill represents years of traditional academic training mixed with self-taught talent, inspiration and patience. She earned an AOS degree (with Honor) at Pratt Institute Manhattan. In her presentation drawings she developed a style using the many shades and layers of the silvery graphite grey usually with a single subject - there are few exceptions where high contrast is very evident. The drawings love to show texture, highly detailed and lifelike but not photorealistic. She is a self represent artist known locally for her pet portraits. She is also an instructor at the Town Hall Arts Galerie Copper art classes in Copperopolis California.
Contact her at monikastattner@icloud.com
Website: Monika Stattner
Robert John White
Robert John White captures photographic images of scenes throughout the West. Much of his work is done in black and white. His photographs include a dramatic scene of Cedar Ridge during a storm and several of Pinecrest Lake.
Website: Robert John White Photography
Artists in the Woods Workshop
The public is invited to attend the Stanislaus National Forest's Artist in the Woods 2015, interactive art workshop Oct. 24. 2015, from 9 AM to 3:30 PM at the Summit Ranger District in Pinecrest, CA.
Artist in the Woods is an annual program sponsored by the Stanislaus National Forest and the 3 Forest Interpretative Association (3FIA) where artists compete for consideration to have their Stanislaus National Forest, inspired art publicly featured.
All levels of experience and skill are welcome at this event. The class includes a guided walk in the forest to gather inspiration, as well as instruction from Dona Seegers in using acrylic paint and multimedia paper to create layered collages or hanging mobiles that reflect the individualís personal experience with the STF.
For more information, see Stanislaus National Forest's Artists in the Woods Program.
Eastern Sierra Watercolor Painting Adventure - June 4 - 7, 2015
Paint the landscape of the Eastern Sierra from the vast beauty of Mono Lake, the stunning ghost town of Bodie, to the sparkling magic of a high Sierra lake, forsts and snow-capped mountains and more. For those who love the outdoors and want to develop their plein aire techniques.
Contact Susan Barry at Snow Goose Studio, (530) 277-5731
Sonora Pass Area Art Associations
Central Sierra Arts Council
Central Sierra Arts Council promotes the arts and arts education in Tuolumne County.
Website: Central Sierra Arts Council
Sonora Art Trails
Sonora Art Trails helps support and promote the visual arts in Tuolumne County.
The Motherlode Art Association
The Motherlode Art Association sponsors art shows, workshops, and demonstrations.
The Motherlode Art Association
Sonora Pass Area Art Galleries
All That Matters
22990 Joaquin Gully Road, Twain Harte, CA
(209) 586-1976
Art Gallery featuring local artists
Website: All That Matters
Pinecrest Fine Arts Gallery
421 Pinecrest Lake Road, Pinecrest, CA
(209) 965-3800
Original Paintings, Prints from paintings and photos, pottery